Who do you think you are?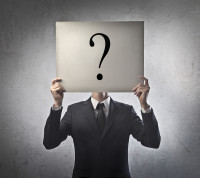 Have you ever been asked that question? I bet many of us have at some point in our lives. It's often used as an admonishment when someone thinks we might have got too big for our boots!
I'd like to ask the question in a different way. In a non-judgmental way and as a genuine prompt for us to think about who we are – how do we define ourselves?
Why is it important to be able to answer the question? Well, it's all very well working on our goals and ambitions, playing to our strengths, overcoming our fears, improving our performance, working on our confidence and so on…
– However –
This can be made hard, subtly hard, deceptively hard, if we come too fast at life without having got to know ourselves first. In deciding to make a change and/or work on accepting ourselves as we are, we need to know where we're starting from.
So maybe it would be good to stop and think about it now and then. Many people define themselves by things like their jobs/careers, hobbies or family status. I'd encourage a multi-dimensional approach. For example :
– What are my values?
– What are my strengths?
– What do I love to do most?
– Who do I like to spend time with and why?
– What makes me mad?
– What makes me really happy?
I think that a lot of the time, we believe we know ourselves better than anyone else. I wonder if that's always true though? Perhaps asking some of those near and dear to us how they would describe us to others might be an interesting exercise? Do we see ourselves the way others see us?
Getting to understand ourselves isn't just a soft and fluffy "feel good" thing to do. It's also a commercial imperative for delivering the best in our businesses. It's a known fact that many of the best leaders have high levels of self awareness which they are able to tune towards getting the most from themselves and those they lead. Getting this right impacts the bottom line and this is one of the reasons why more and more organisations are investing significantly in tailored leadership development and executive coaching programmes.
So taking stock of who we are surely has to be a worthy pursuit? If we can get to know what makes us tick, if we understand who we really are beyond any fronts or masks we find ourselves wearing in the different environments of our lives, we'll be all the more equipped to take those truths forward and make the most of our future.