Lets get Real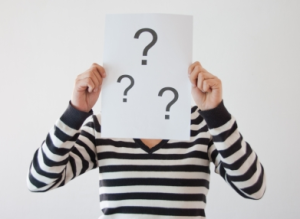 I've been reading a very interesting book by Neil Crofts on personal authenticity.
One of the things he writes about is the importance of taking time out for introspection to help us discover who we are – our authentic self.
A wise move and yet many of us simply don't do it – either at all or at a deep enough level. Instead, we can all too easily avoid it by succumbing to society's many distractions – things which might feed us in the short term but at the same time can steer us away from facing up to ourselves and getting to the heart of the matter – to the heart of our matter, we could say!
Let me share with you some of what he says :
"A great deal of the mass media consumed today seems like a distraction at best; at worst, some kind of remotely administered mass anaesthetic."
"Having identified this phenomenon once, I began to realise that it is in fact all around me. TV, entertainment (particularly soap operas), newspapers, fashion, magazines, restaurants, many films, sport and so on. All of these can be distractions designed to keep us from thinking too deeply"
"The alternative to distraction is inspiration, and although some distraction is perfectly justifiable I suggest that there is often a good deal of opportunity to introduce more inspiration into our lives and reduce the amount of distraction"
I'm convinced that the potential unleashed by avoiding the many "weapons of mass distraction" (as Neil puts it) and getting in touch with who we really are and what truly drives us makes the discovery exercise a worthy pursuit. If this isn't your first visit to my blog, you'll know I've written about this stuff several times before – I think it's so important.
In my coaching work, I often come across clients who struggle with identifying their true self and being that person consistently. In the executive/corporate coaching context this is often even more pronounced and problematic due to the challenging environments and pressures to "fit in" with inherent company cultures. One client admitted to me recently that the pressure of needing to feel "accepted" was so great that she had "become a very different person" at work than at home and was now at the stage where she wasn't even sure who the "real her" was!
This is not simple "touchy-feely" stuff.
In large corporates for example, the sad fact is that the bigger your seat in the boardroom, the less easy it can be to get into this kind of thinking. The irony is that the more senior you are and the more responsibility you have, the more important it is to get clear about your authentic self! Over time, the impact of ignoring this by continually feeding on introspection distractors can be hugely significant. The commercial bottom line inevitably takes a hit.
So, in the midst of our busy lives perhaps we need to get back to a bit more Human Being than Human Doing?