About Me
Frank Mason

I'm passionate about helping people help themselves make the most of who they are, what they have and what they want in life.
I know that this means different things for each of us and I hope that through my blog and other material I'll share on this site you'll get some inspiration.
In particular, with my coaching services, whether in a personal or business context, I'll help you get results. My purpose here is to help you take steps forward in the areas you want to, working to your own agenda and pace. So for example, I'll help you focus on what's important for you now and in the future, become more aware of things that might be getting in your way and I might encourage you to challenge yourself – although always with sensitivity, trust, respect and good humour!
I'm a family man in my forties, with a wide variety of interests/roles and over 20 years of corporate experience in blue chip and FTSE companies and also big4 consultancy. My corporate background is in Human Resources (I've never liked the term, but I've always enjoyed this part of business, especially when it's done well!) and I've enjoyed a number of senior HR roles and worked with some fantastic and well known companies.  The combination of corporate life and life "outside the office" has taught me a lot about people.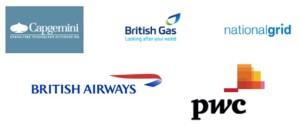 I've used this knowledge and experience to coach a wide range of clients and during the last few years in particular, I've stepped this up significantly as I've  focused on building up the coaching side of my business. During this time, I've also gained an internationally recognised coaching qualification with one of Europe's top training organisations. I believe that many of the best coaches have a healthy blend of experience and formal training/continuous professional development.
I'd love to hear from you. You can: