Check the Autopilot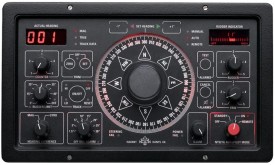 We all have what I like to call our "autopilot mode" – and it's usually set to "on".
It's robustly self-programmed over the years of our life and it dictates how we usually respond to things.
Our autopilot is very often our friend and helps us act quickly to protect us from danger. If someone throws a rock at me, my autopilot will quickly make me try to duck out of the way! Good autopilot!
But how about when we find ourselves reacting quickly to conversations, things we read or see on the TV, the driver who cuts us up, the attitude of the shop assistant when we return the faulty goods or the unreasonable behaviour of our family member?
How often do we take a moment and think before we respond.. think of the consequences of how we react?
Do we "switch to manual" often enough? (I know I don't and I need to learn to do this more!)
Of course, I'm not suggesting here that we always have an easy opportunity to stop, reflect, adapt or re-frame our thinking and then find a better way.
But often we can… sometimes it's simply a matter of the good old tried and tested "biting of  our lip" for a second or two that can make a huge difference to our response and consequently our day (and the day of those around us).
This is as much about our internal conversations as those we outwardly vocalise. Sometimes we can temporarily hide the outputs of our autopilot systems from family, friends, clients, colleagues, bosses and those we lead. Not for ever though.
Sometimes we hide the autopilot from ourselves simply by not taking the time to consider how we generally respond internally or externally, particularly to unexpected challenges. What's the gap between what we tend to do and what we'd like to do?
So maybe a quick "pre-flight" check might be a good thing before launching into the day's activities. Do you know where the button is to disengage your auto-pilot system and are you ready to use it?